Congratulations to the Waterloo Tigers 15u Black team for winning a Bronze medal at the 2018 Provincial Cup this past weekend.
After a successful morning, defeating the Waterloo Tigers 14u APEX team and the Galaxy team from Toronto, they ended at the top of their pool.
Their first playoff match was against the Waterloo Tigers 15u Red team who put up a good fit. With a never quit attitude, the Red team pushed the Black team and Black won 25-17, 25-21.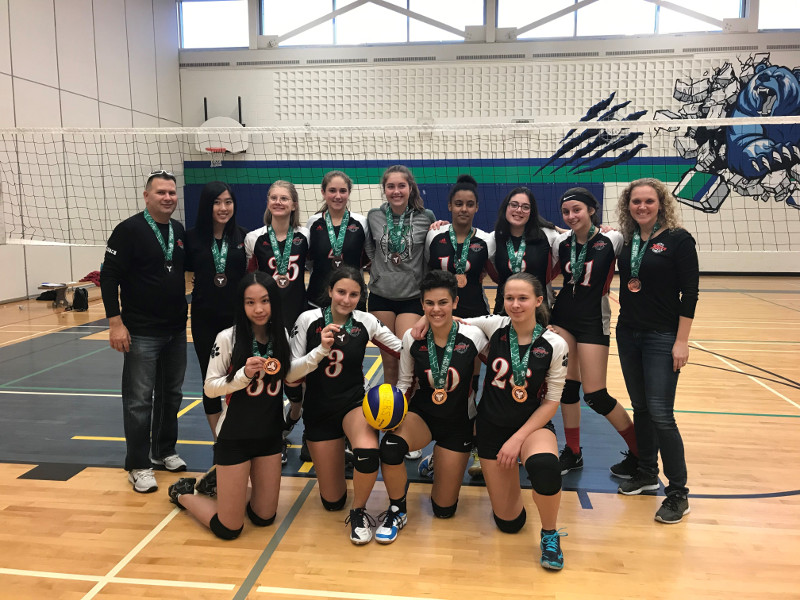 The next match proved a challenge for Black and they unfortunately lost, but had a chance to win Bronze in their final match of the day.
Facing the Cambridge Scorpions, they went to three sets, and came out winning Bronze.
Congratulations Tigers 15u Black!