On Saturday, February 17, Tigers 14U Black took Oakville by storm in the Bugarski Cup – Trillium C event.
The round robin matches in the morning allowed the team to gain some confidence with their successes. The Tigers easily defeated Predators Ripple 25-12 and 25-11, and the Lakeside Shujaa's 25-14 and 25-18.
After a long break, the Tigers returned to meet Niagara Rapids Summit and made it an interesting three-set match. The long break may have contributed to the loss of the first set, but they quickly found their momentum and made a comeback to take the match (22-25, 25-8, 15-12).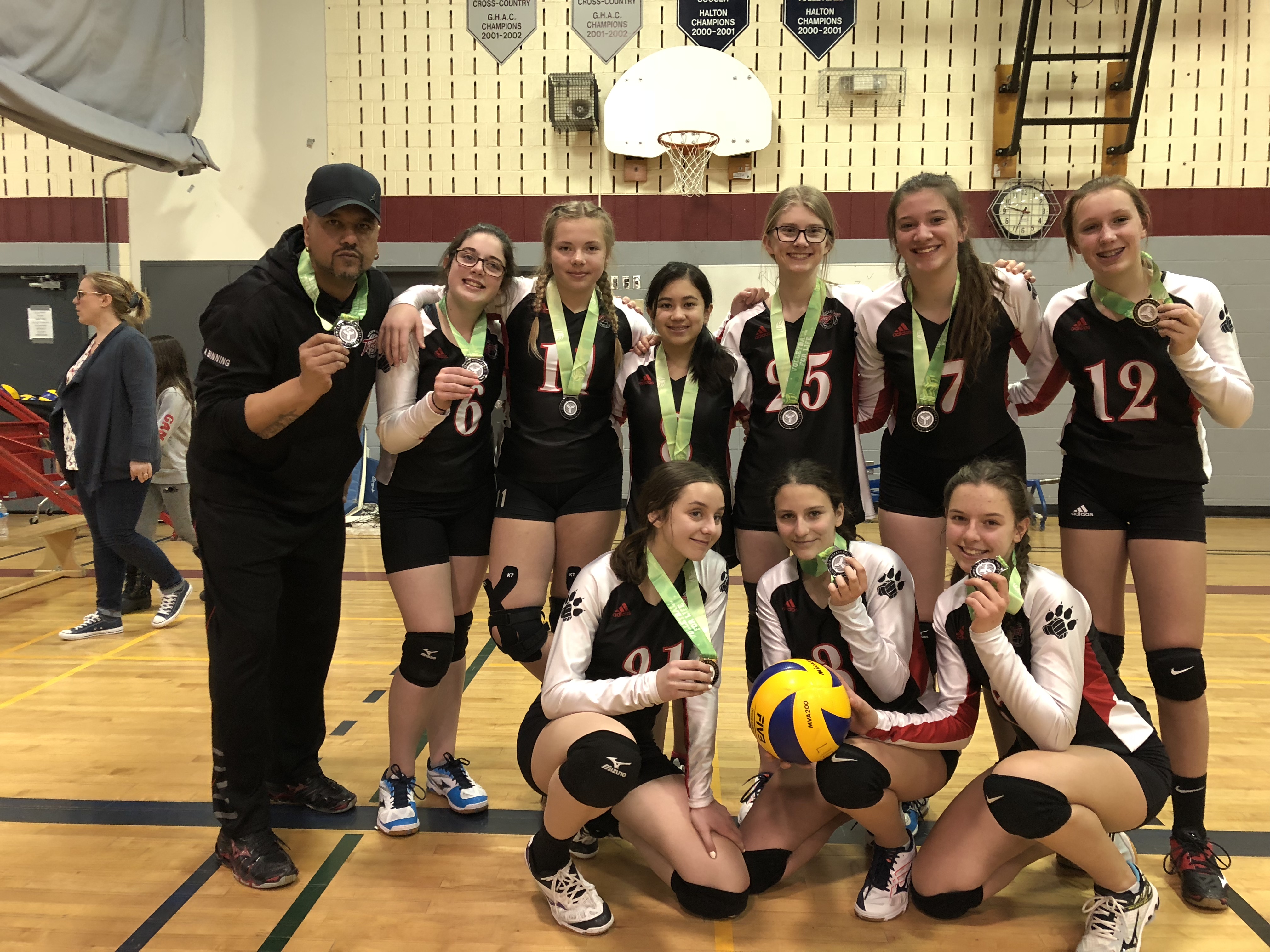 The semi-final round found the Tigers facing the Pakmen, and the team easily moved forward to the finals with scores of 25-17 and 25-11.
In the gold medal match the Tigers met Defensa White from Burlington, and despite a competitive start, the Tigers ultimately met their match! A well-played final match resulted in scores of 22-25, 25-16 and 15-4. Tigers 14U Black proudly accepted the silver medal!
Congratulations Tigers 14U Black on a very successful final OVA tournament!