Congratulations to our Waterloo Tigers 18U Black girls team who competed in the Challenge Cup this past weekend.
Their tournament started off very strong against South County 18U Black and Sarnia's  Thunder Twin Bridges in pool play, leaving them first in their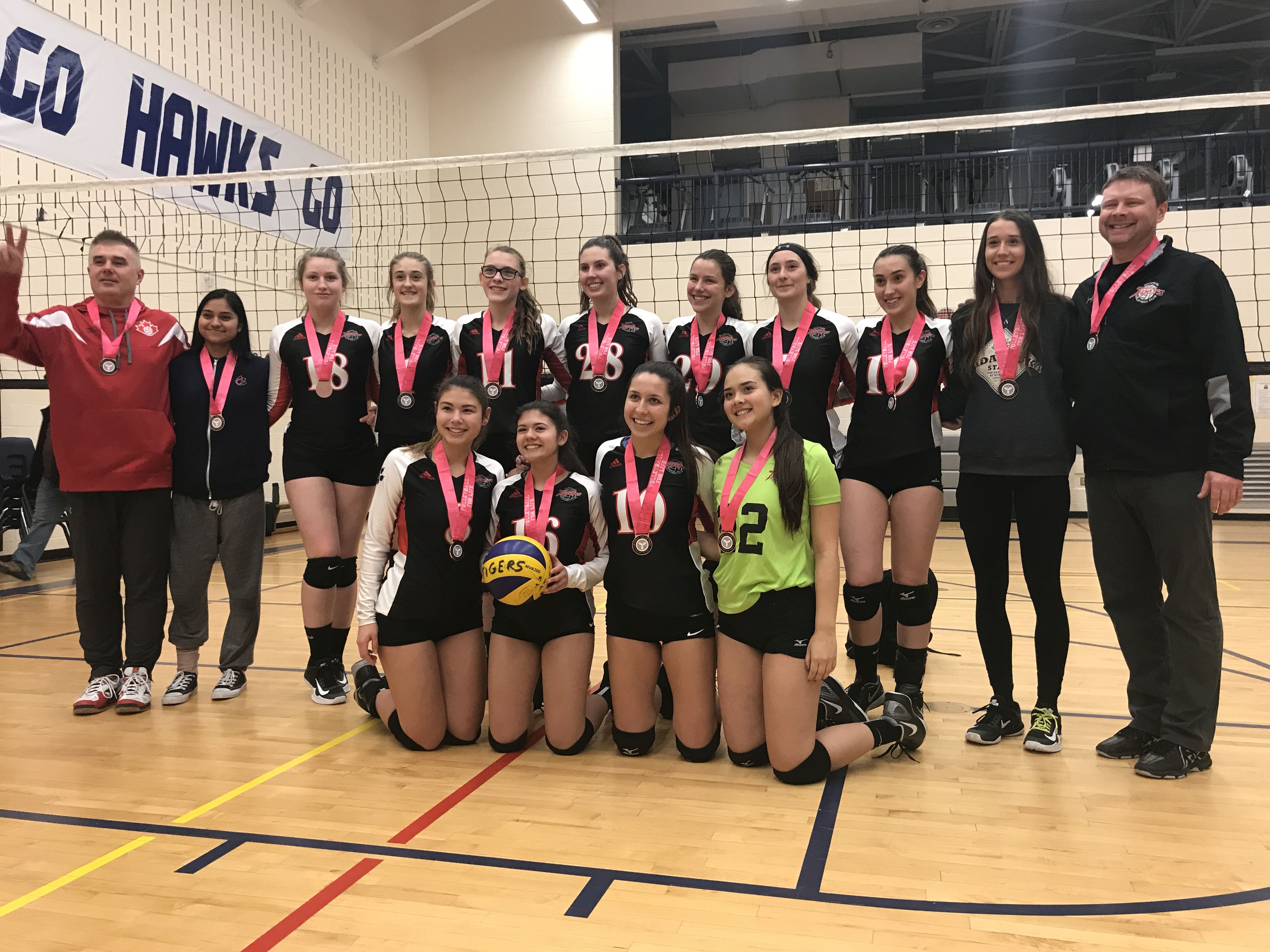 pool.
In the quarter-final playoff round, Tigers Black faced the second Tigers team, Tigers 18U Red, and found victory to move forward to the semi-finals.
The semi-final round was against LVC FIRE INTENSITY 17U who are ranked 7th in the province in the 17U Division. Our Tigers fought well but lost this match to head to the Bronze medal match.
Facing the Cambridge Scorpions 17U team, our Tigers won a hard fought match 25-20, 28-26 to secure the Bronze medal.
Congratulations Tigers!